When you think of shifting your office to another place, hiring a team of well-trained office removalists Perth will burn your stress in an instinct. They are a professionally enhanced group of experienced movers. Who are all set and ready to take your office shifting load without getting in your way. Best movers Perth gives you a moving team like none-other before because we never compromise with the quality of our service.
Movers Who Cares follows and encompasses each and every guideline or terms defined by necessary regulatory bodies for removalists in Australia. These bodies help shield the customer, protect from fraudulent moving companies, comfort border regulations and build desired outcomes for people opting for moving service.
How can you trust our team of office removalists Perth?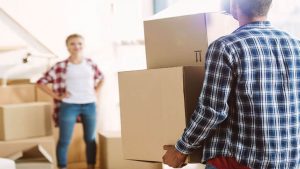 We as the best furniture removalists in Perth, know the name does not imply all the things. The core strength of our work is we listen to our customers well. We take the insights of all the things related to your office and your moving objects. Making notes and addressing the situation accordingly is our taste in choice.
We will help ensure that your office removal will be completed on time without wasting a single minute which could even lead to a small amount of loss to your business.  With a view of providing you with the best local and interstate office removals services, we beleive in building long term relationship with our customers.
The benefits- Three Major
Help you with the technical aspect
One of the most complicated or difficult tasks of an office moving is shifting your connectivity and other related equipment to the new office. If your whole server is out for a moment then it can impact your business in a bad way and hold you for a while to meet your project's deadlines. Office removalists Perth can easily install and plug- in your desktops, routers and cables, after the set up they will test the system by running it at the new place so that they are working by the time staff arrive.
Office clearance
On the day many working firms required help in clearing out all the rubbish that came out of unwanted items of redundant furniture or equipment. They need help to remove all those things which are not going to be part of their new office settings. Our firm Movers Who Cares will help you in office clearance and ensure that all of the goods will be disposed of and recycled properly before the move so that you don't need to get engaged with that on a moving day.
Save time
Money is not the thing you spend quickly on multiple occasions but, time is the one thing you spend quickly. Professional removalists save you from being extravagant in terms of wasting time in doing something which is not your work.
What role proper communication plays in the teamwork of our unit of office removalists Perth?
Better two-way communications increase the rate of quality service delivery because each member of our team knows what work they will have to handle. How our unit of office removalists Perth take the initiatives
First thing first, we create a timeline that clarifies the entire operational detail. Every operational insight is there is a point to point talk.
Then taking the blueprints of your current office settings, from all the floors, rooms to the lobby. And check nothing is left behind.
After this, we take a look at a variety of office equipment like furniture, internet system, electronics devices, electrical devices, kitchen supplies, telephone connectivity systems, stationery, storage facility, sculptures, glass paintings, magazine stands, coffee machines, etc.
All this work has to be done before the actual move to make the error density less and utilize the time properly.
Actual wrap of your office items by our office removalists Perth
Before moving your items, our unit of office removals Perth unplugged your current office settlements. Packed your every office material in multiple layer card boxes, with an extra layering of bubble wrap underneath it. Sealed them tightly with quality tape.
After that, your office is ready to move. Make sure you will mention the additional information before the actual moving date so nothing is left to look over.
Storage filling by our unit of office removalists Perth
Now it is time for the movement of your office items to the storage facility with the help of e-crates, dollys, and heavy sized trolleys. Under the 24×7 hour's observation, we ensure that all types of office materials are safe and guarded.
Our wheels services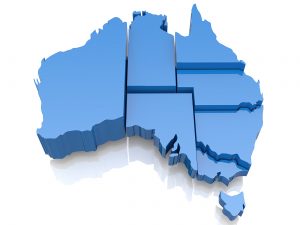 Our firm Movers Who Cares facilitates your moving by providing you with a wide variety of vans and trucks. It all depends on your need, what kind of on the road transport service you want.
By the size and quantity of your office materials, our team of office removalists Perth suggests you the best on track moving vehicles. So, you don't need to worry about that.
Destination arrival
Before moving to the new place for your office, we inspect the new location you choose. It makes our work easy because our team knows where they are headed.
On the day of arrival at the new location, our unit of office removalists Perth safely shift all your office items inside of your new office house. Unwrap your office items and check whether there is damage or not.
Happy to receive feedback from your point, our team leaves you with your new office wishing you the best of luck for your further proceedings.
Our office removalists Perth service cost
When anyone talks about the cost of the service, people eventually set a high price in their minds. And think that this kind of office removals Perth service needs hands full of money.
But that's not happened in our case. With no additional charge and a variety of plans, our office moving service reaches the door to your heart.
For our team, you don't need to pay well to get served well.
Haven't been satisfied yet?
Try to experience our service, and see by yourself that this is the best choice you ever make in terms of office removalists Perth services.
Want to Know more then call us on 1800-849-008,

Or you can mail us on info@bestmoversperth.com.au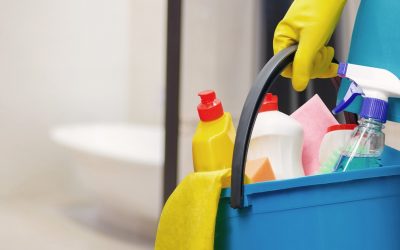 Deep cleaning can be a time consuming and hectic procedure. Some homeowners and renters see hiring a professional cleaner as a needless expense. With the best intentions, they think, "I can manage my own". But life tends to get in the way of regular cleaning. The...
read more