The truth is that having to shift your whole household from one point to another could be quite challenging. Regardless if it's a matter of a few blocks or you are relocating to other cities in the same state. This is an attempt that is both burdensome and incredibly time-consuming. Moreover, it's also associated with quite a lot of effort and money. Moving your office or house could prove to be incredibly stressful simply because there are so many things to be handled at once. To handle your stress of interstate moving, Movers who cares provide the best interstate removalists in Perth. 
Whether you have only a couple of boxes or you want to get your whole home relocated, you can hire our interstate removalists in Perth. Our removalists are going to make sure that everything is handled perfectly. As per your standards so that you are thoroughly satisfied. Moreover, our removalists are going to ensure that the whole endeavour is carried out on time. So that you don't have to waste additional time waiting. We are going to ensure that we get everything moved without a single scratch as that's what we do. We have specialized interstate removalists so that you don't have to go through it all by yourself. 
Why choose interstate removalists in Perth for your interstate move?
Movers Who Cares to provide affordable and high-quality services. Below are some reasons why you will definitely choose us over other removalists companies in Perth. 
We help you save time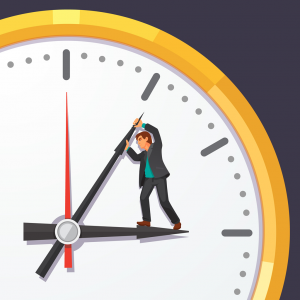 Our removalists are professional and experienced in handling every type of moving project. Our team follows an organized sequence of performing different tasks that make relocation efficient and effective. Due to this, transportation is all smooth and according to your needs, which saves a lot of time and other useful resources you have. 
Your belongings are safe and secure
Some removalists are not especially careful when they are handling the expensive belongings of their customers. This is one of the biggest reasons why you need to hire someone highly qualified and expert for removalist services in the city. This will make sure that your possessions and belongings are transported securely, properly, and safely. For this reason, our team consists of skilful and knowledgeable workers who ensure that every single item, especially the delicate ones, is packed and transported safely from your location to your new place. We use the best quality and most reliable packing materials and technologies to safeguard your things even when they get heavy impacts while moving. 
We are a cost-effective solution
One of the main reason why most people in Perth hire us for moving services is the fact that we offer the most competitive and affordable prices in the whole city. We understand the necessity of this because we know that many people who move face the most dreadful moments during the process. Especially when it comes to their budget and investment. We offer affordable moving packages with different price ranges, so our customers can choose the one that fits the best into their existing budget. 
Provide insurance for your items
You and your items are all insured. This is one of the biggest benefits of hiring us for your move. Insurance makes you feel safeguarded and secure throughout your transit. In short, we make sure your peace of mind because you will be sure that you are in good hands. 
We are a one-stop-shop
Once you hire us, you will never face the requirement to go to other companies to hire any particular service. We offer you every service you may need and every facility you require during your transit. Therefore, choosing our company can help you save much of your time and efforts. 
We ensure a high level of safety
We always keep in mind that each and everything that you have to bring along with you has great value to you. This is why our team consists of skilled, expert, and knowledgeable people who ensure a safe and smooth way of packing and transporting your belongings. This is something that other companies or removalists service providers might not offer you. . We make sure that your items are never damaged or stolen throughout the moving process.
Features of Interstate Removalists in Perth
Immense interstate removals experience, from having moved Australians across Australia for over 10 years
Coast to coast delivery locations, allowing us to professionally deliver your items anywhere on this continent
Expert country-wide knowledge and experience in moving, shipping and logistics, so you can move with Movers who Cares company that truly knows Australia
Attentive, caring customer service to help specific moving needs
Highly trained, industry-leading expert packers and removalists who will handle your items with the utmost care
Our Guardian Packing System (including custom-designed moving boxes, protective packing material and advanced processes) to help protect all your belongings
In the Southern Hemisphere, Interim, short term and long term secure storage in the most advanced undercover storage facilities
Valet services to take care of all your pre-move, unpacking and settling-in requires
Car transport to let you focus on shifting your family, not your boat or trailer
Pet transport and boarding to make sure your pet's move is as stress-free as your own
Ancillary services to save you time, so you can settle into your new interstate house
Conclusion
Moving interstate can be a stressful experience, especially if you are moving for the very first time. Our removalists in Perth take the pressure off your move by providing reliable and cost-effective backloading services. With us, everything is taken care of by experts that know exactly what to do. We will take care of your move's planning, packing, transportation, unpacking, and redecoration phases from the very start to the end to make sure that moving is a stress-free and relaxing experience for you. 
Want to Know more then call us on 1800-849-008,

Or you can mail us on info@bestmoversperth.com.au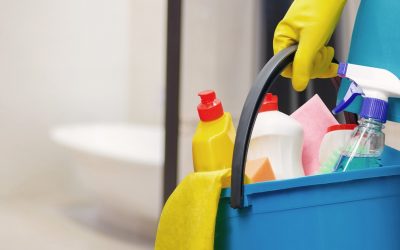 Deep cleaning can be a time consuming and hectic procedure. Some homeowners and renters see hiring a professional cleaner as a needless expense. With the best intentions, they think, "I can manage my own". But life tends to get in the way of regular cleaning. The...