Moving or relocating to a new place comes with a lot of burden and stress. The only way you can reduce this stress is by choosing the best small or large removalists in Perth. The thing about moving companies is that they make your work easy and load free. There are several moving companies on the internet and you may or may not know which one to choose. We have made a list of a few points that will help you select the best moving company in Perth.
Movers Who Cares follows and encompass each and every guideline or terms defined by necessary regulatory bodies for removalists in Australia. These bodies help shield the customer, protect from fraudulent moving companies, comfort border regulations and build desired outcomes for people opting for moving service.
Choosing the right removal company in Perth and quote depending on your requirements:

Most of the moving companies in Perth offer custom made services. That suits the needs of the customers. If you need to get your house relocated interstate. Then rather than hiring piano removalists, you can hire experienced and proficient interstate movers who specialize in interstate removals in Perth. This will help you to cut down on the costs. And also hire removalists who have the knowledge and experience to do your work.

Take recommendations from friends and relatives:

The best movers and packers in Perth will definitely have customers. Those who only have good things to say about their services. The only way you can know about the true capabilities of the company is by asking around.

Make sure to ask friends and family about the removal company in Perth that they like. And the reason why they'd prefer that over other moving companies. Many times the company that you like might not have the best services and the company that you are skeptical about might have the best reviews.

Do thorough research on the removal company:

Firstly, shortlist all the moving companies in Perth that you would want to hire and then research them from various sources before finalizing one. You can ask around, surf the web to ensure that you are getting a fair and profitable deal. Do not hire new removal companies and trust those who have been around for a long time. Make sure to check out the reviews of the company from several online sites.
Consider getting insurance for your belongings:

When looking for budget removalists in Perth, get insurance for all your goods as it helps to ensure the safety and security of your goods. If the moving company in Perth that you want to hire is offering insurance then it will help you to get insurance along with the removal services. In case of any damage to your goods, you will be able to get your money back. Insurance plays an important part in helping you to select the best small removalists in Perth.
Obtain several quotes and estimates:

Estimates and quotes can be obtained from several moving companies easily for free. Try to get moving quotes from various moving companies for their removal services and choose only the budget removalists in Perth.

However, money is not always everything. Sometimes, the cheapest movers damage your goods which ends up costing you more money than professional movers in Perth. Due to this reason, always choose the removalists who offer you value for money and have worthwhile services.
Try to know about the various services that moving companies in Perth are willing to offer:

Moving companies in Perth offer various removal services such as pool table removal, piano removal, house removal, office removal, and interstate removals. Most of the companies also offer man and van services in which customers can choose a single removalist with a man to carry out their small removal tasks. Such services are best in case of small removals such as single room removal, etc.
The reason why one should choose a moving company for their small and large removals are many. Let us take a look at few of them below:
They make your removal completely stress-free and smooth:

Removal companies that have been around for many years have the required experience and skill set needed to carry out a quick and smooth relocation. They help you to sit back and relax as they take care of everything from packing, transportation, unpacking and even assembling it at the desired location. All you have to do is hire them and they do everything according to a proper schedule. This makes things easy and convenient for you.
Moving companies in Perth are cheap:

Planning and carrying out an entire relocation from scratch is not just exhausting for you but also for your pocket. The best way to relocate is to hire cheap and best movers in Perth who will take care of your relocation for you. Hiring budget removalists in Perth is easier and more comfortable than moving on our own. We may cause severe damage to the products because of our lack of experience.
Experienced and proficient movers:

When you hire interstate removalists or any other removals then you get the most experienced and proficient movers to carry out your move for you.  You may not always know the best tools to disassemble your piano or the best packaging to pack your furniture. However, hiring professional and budget removalists in Perth helps to get the relocation complete smoothly, with 100% accuracy.

Choosing the right removalist company for your relocation purpose is the easiest thing to do. If you do it right and follow every step mentioned above. The big mistake anyone can make at the moving time is that they call the professionals at the last moment. Taking advantage of the situation they charge extra money. Try to get every information in advance and if necessary avail of the pre-move survey to get the cost estimation for your complete moving solution.

Movers Who Cares give you every bit of essential service at your doorstep especially in Perth and moreover in other major cities of Australia. We assure the better moving experience for our customers under budget.
For more information,

Call us on the no- 1800-849-008 or you can write to us on our

email id- info@bestmoversperth.com.au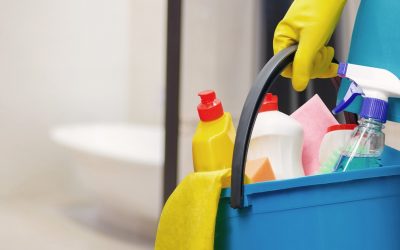 Deep cleaning can be a time consuming and hectic procedure. Some homeowners and renters see hiring a professional cleaner as a needless expense. With the best intentions, they think, "I can manage my own". But life tends to get in the way of regular cleaning. The...