If you are planning to shift to a new house and you don't know how to deal with the relocation of your pool table, then Movers who Cares provide the best pool table removalists in Perth for you. Moving a pool table to your new destination is a very tough and complex process in which many things may not go according to your strategy. The difficulty comes mainly because of the weight and the size of the pool table. Moving a pool table is as hard as moving a piano. This difficult task requires special equipment, tools, knowledge and expertise in order to move your pool table safely to your new location. Whether you're moving it locally or across the country.
Before you begin this tough journey, you will have to decide whether you will be moving your pool table by yourself or you will be hiring a professional pool table movers for the job. If you want your pool table to arrive safely and without any damages to your pool table, you should use the professional moving services of a licensed pool table mover in Perth. In this way, you will avoid injuring yourself or breaking your expensive pool table. Putting the pool table back together in your new place, and levelling it correctly not be done properly if you don't work with a professional.
How our Pool Table Removalists dismantle the Pool table of any kind?
Remove all the pockets and the Rails
Our pool table movers need to do is to remove the nails and bolts. They remember to store pockets, rails and all the screws & nuts so that they'll be able to find them later. They keep all the elements of your pool table such as nails, pins, staples etc. in the same place. Small pins and nails are easily misplaced, and sometimes due to missing of pins, your pool table has to stay in pieces forever.
Detach the felt
After the removal of the rails, remove the stapes carefully to avoid ripping the felt. After that fold the felt and store it individually from everything else in a plastic bag to avoid further damage. If your pool table felt is attached by staples, use a flat tool to separate them off. If the felt of the pool table is glued to the slate, our pool table removalists are extra careful while removing it to avoid tearing or stretching of the material, which will ruin it.
Remove the slate
Here comes the hardest and the heaviest part. The pool table slate can consist of one, two or three pieces and weights about 250 kg. Slate is an essential part of the pool table. Our pool table movers are careful while moving it as it may lead to trapping their finger between the slate and the table can cause serious damage. They remove the screws and lift the slate. our pool table removalists protect the removed slate with materials that will absorb any jerks during transportation.
Separate the legs
After removing and securing the slate, our pool table movers can mostly relax. In comparison with removing 250 kg slate, unscrewing legs from the frame is a very easy task. Remove the legs and then label and store them.
Secure all the Elements
It's important with the slate, but also very necessary for other parts of the table. The pool table frame is large and bulky.  While moving, the frame and the legs can take a little bump, more serious jerks can cause the table to become unbalanced and therefore destroy future games. Our professional pool table movers help you to move this piece and prevent any damage.
How much does it cost to hire professional pool table removalists in Perth?
If you have decided to go through the safer route and leave this tough task to a professional mover, then you must be aware of the factors that can affect the overall cost of moving your Piano table. With the most amazing furniture moving services that we are offering to our customers, we also offer the same in the mosts affordable prices as compared to others. Here is a list of the main factors:
Distance
This is one of the important factors that affect the price of hiring a pool table movers. You might be charged extra for the more number of stairs on which the movers will have to go up or down. It also depends upon this factor whether you are moving locally or interstate.
Brand of the Pool Table
When you ask for a cost estimate, you must say what is the brand and model of your pool table. As each one brand and model need to be disassembled and reassembled in a specific way.
Ball return system and pockets
Moving a pool table with a ball return system will be more expensive than moving a drop pocket pool table. Also, the price may vary whether the pockets of the table are of plastic or leather.
Size of the Pool table
Pool tables are of different sizes.  More number of manpower would be needed to move the large size of the pool table. Due to which the cost of moving the pool table increases. Most common sizes of pool tables are 7ft, 8ft and 9ft.
The Position of the Pool Table
Position of the pool table is also a cause of increasing your pool table removal cost. If your pool table is not set up in a standard position, you may have to pay an additional sum. 
Weight of the Pool Table
Depending on the size and the substance from which the playing side is made, the weight can change from 180 pounds for a 6ft.  Keep in mind that in the modern era the playing side of pool tables is usually made of slates. The slate for a normal pool table can weigh between 400 to 600 pounds. Its thickness is 3/4 of an inch to 1 inch. Also, the maximum number of slates can be one or three.
What will our Pool Table Removalists in Perth need before moving the Pool table?
Proper Tools and Equipment
In order to move your pool table when doing a full house removal or not, our removalists have to disassemble the pool table before they load it on the truck. Then, they reassemble it in your new home. Here is a list of the tools which our removalists going to need:
Staple remover
Pair of needle-nose pliers
Set of flat-head screwdrivers
Socket Wrench & Power drill
Pair of safety goggles
Moving dolly
Instruction Manual
If you keep the original instruction manual that you got with your pool table, that is great. You have to follow all of the instructions to properly disassemble and reassemble your pool table. If you don't have that manual, don't worry, our professional pool table movers are expert in disassemble and reassemble the pool table.
Packing Materials
Our pool table movers keep all types of packing material such as moving blankets, bubble wrap, plastic bags, sheets of packing paper, and packing tape with them. They make sure that every disassembles part of the pool table is packed safely so that any part won't get damaged during its relocation.
Conclusion
A pool table is one of the heaviest items to move. When moving out it can be a hard task, that's why it essential to hire experienced movers. Mover who Cares pool table movers in Perth will move it from one place to the another carefully. However, it also needs patience and gentleness to move a pool table safely. Moving a pool table is a hard task but is achievable with the help of a professional mover.
Want to Know more then call us on 1800-849-008,

Or you can mail us on info@bestmoversperth.com.au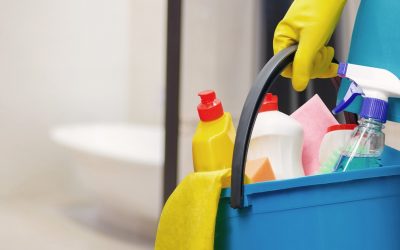 Deep cleaning can be a time consuming and hectic procedure. Some homeowners and renters see hiring a professional cleaner as a needless expense. With the best intentions, they think, "I can manage my own". But life tends to get in the way of regular cleaning. The...