Moving is a quite hectic and stressful process and why not, when you have to get involved in hectic works of packing, loading and moving to the new place. Along with all this tension, Movers who Cares can prove a Superhero for you by making packing, loading, unloading, and moving very easy. Our Man with a Van service doesn't let you bother for a single thing when you plan to move to some new place.
Whether you're planning to move home or relocate your office, it's important to use a reliable removals company's service. By choosing a company like Movers who Cares, you'll be receiving an expert service from our professionals with lots of experience. Movers who Cares has a wide range of removals services to suit every need and situation, domestic as well as business. We have many customers who have been working with us for years because they know we deliver on our promises. That's why we're known as the company who has trained an expert-level Man with a Van service.
Advantages of Man with a Van service

Experienced Moving Crew
We provide an expert moving crew that has all the abilities to safely move the material from one place to another. Our personnel is trained and experienced in their work who pack and load things in an expert manner and don't let your belongings get harm in any way. We have the most trusted and reliable Man with a Van service in Perth.
Our Man and Van service move your items with care as it is not their First Assignment to do so. Our services are affordable and you will find it worth the price after getting all our services Movers who Cares. We provide different services at a reasonable rate in Perth, Australia.
Our highly qualified staff are trained to operate their Job in friendly behavior. There is no need to supervise them, as they know everything the best. They perform their jobs with utmost honesty and efficiently. You will experience the best quality services from us.

Perform every job that we commit
Movers who Cares team fully commit to every job we take on. That means a thorough estimation of what your needs are, the apparent volume of furniture and items, and the distance between locations. We do this to ensure that you receive the right service. And with the various household and business options available, we're confident that we can match the one which suits your requirements.
Appropriate Van
One of the benefits of using a Man & Van service for smaller loads is the appropriate size of the vehicle.The vans Movers who Cares use for Man & Van service package are best for directing through inner-city traffic. And if an accident happens, it's easy to change the route by using minor roads with a man and van vehicle.
What will be the cost of hiring Man with a Van service?


The cost of hiring a man with a van service depends on what you want your man and van to do. If it's simply moving something from one place to another locally, then most charge by the hour. But if you hire them for the long-distance move they may add a surcharge for it.

So make sure that you clarify the time whether the clock starts from when they arrive at your property or from when they leave their home or depot.

Pay them from when they arrive until when they say goodbye, that way there can be no discussion about how long they have worked.

On the other hand, the best way is that to agree on a fixed fee, although this requires you and them to be relatively clear on what needs to be done and roughly how long it will take.

If you need our man and van to take something away to the tip for you, then, in total to labor and travel time, we will charge disposal fees. Some man & van operators like Movers who Cares, combine the labor and travel with the disposal cost.
Why Man with a Van service is necessary?

There are several reasons behind choosing Man with a Van service. This service serves you complete relocation of your belongings safety to the destination place. Here are the most important aspects that help you to know why you need man with a van service.

Moving needs sufficient resources, both in terms of manpower and mechanical power. Packing endless items, loading heavy belongings and then unloading them back requires knowledge, expertise, manpower, and the right tools. Doing all these activities on your own can cost you both physically and financially.
Unfortunately, the hush-rush life we are living nowadays does not offer us much time to perform any task on easy-going. Many peoples have less time for planning and implementation as they are bound by timelines. 
In these days people are very fond of collecting antiques that are not only expensive but fragile or delicate too. Lack of experience, trained, expertise and resources can cause a lot of damage to your antique items.
In such a situation, hiring a man with a van service can be the best option you could ever make. Moving companies are a great helping hand when it comes to the exhausting task of house removal whether locally or interstate. They not only make your move simpler but also can guide you on the various aspects of moving.
At Movers who Cares, we work with hundreds of domestic and business customers in Perth every week. We have a loyal group of customers who return to us because of the high standard of service we deliver to them. Not only that, we often receive referrals due to previous jobs for satisfied clients. We will always go the extra mile for our clients, and our wide range of services reflects an entire approach to business removals and storage. Our main goal is to make sure you receive the service you need, and we'll assist you as much as possible.
Want to know more about our services?
Then call us on 1800-849-008 Or You can mail us on info@bestmoversperth.com.au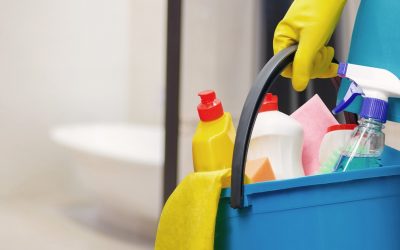 Deep cleaning can be a time consuming and hectic procedure. Some homeowners and renters see hiring a professional cleaner as a needless expense. With the best intentions, they think, "I can manage my own". But life tends to get in the way of regular cleaning. The...
read more