The most troublesome work to do is completing the shifting of furniture to your new location. The need to get it right demands professional furniture removalists in Perth's help. And the fun fact is this you are not alone in this. Relocation can be an expensive and difficult process to carry, that's why making your decisions carefully before committing anything is a wise choice to take.
Because there is too much to handle at first, and unfortunately people do not have enough resources to deal with that kind of situation. And, if somehow you find a good fit of hands to move out your furniture then there is no guarantee you can move it safely.
Therefore, hiring professionals can be a great pick for your relocation trouble. Movers Who Cares provides you with a complete solution for your furniture shifting.
Yes, indeed, we are the best furniture removalists in Perth on the western soil of the Australian continent. We are not self-proclaimed the best of the best; it is our customers who gave us this title for our profound work assistance and performance.
No matter how many furniture items you have in your office or your house, Our team of professional furniture movers move everything without breaking a sweat.
That is how we work. Each team member knows how to move out and move in your items without any negative repercussions. Giving you on the time prime result is our key objective during the entire process. We provide the best local and interstate removalists services to the customer to and from Perth to Australia.
What We Move & What Not?
From Lightweight to heavyweight, luxurious to non-luxurious, essentials to showpieces, we move every piece from the collection of your household items. And all the rest will be untouched. This entirely depends on the specification that you bring to the table for us.
If you have a yes then we move the entire house of yours to the new location. But, if you are agreed to a few items then we work on them accordingly.
Proven Factors Of Our Service Of Furniture Removalists in Perth
Professionalism- Keep our work steady and more disciplined.
On-time service- Easy and fast service performance
Team of experienced workers- Give them an exact idea of what they are dealing with
Teamwork- Strengthen the flow of work
Spirited mindset- Keep our workers motivated to perform better than ever.  These are some factors that make our work exceptional in terms of productivity and performance.
The Process- Furniture Removalists in Perth
The first step of our service is to figure out the layout of your place. Below are some examples of it. There is a good chance that you are living or operating from the layout mentioned below.
Office layout                                                                                           House layout
Traditional office layout.                                                                     Victorian houses,
Cubicle office layout.                                                                            Cottage style homes,
Low partition office layout.                                                                  Play up tutor style,
Team-based office layout.                                                                  Colonial style homes,
Home office layout, etc.                                                                        Craftsman houses, etc.
Taking the blueprint of your place layout will help our team to understand the areas through which your furniture items will move. And this same procedure will apply to the layout of your new location as well.
The second step is to address the texture, size, and weight of all the furniture items.
Enlisting is down below.
Office Furniture                                                                                       House Furniture
Working desks,                                                                                         Sofas,
Working tables,                                                                                        Accent chairs,
Chairs,                                                                                                         Coffee tables,
Cabinets,                                                                                                    Bookshelves,
Safes,                                                                                                           Beds,
Magazine stands,                                                                                     Nightstands,
Sofas,                                                                                                            Benches,
Computer tables,                                                                                      T.V stands etc.
Paintings,
Any antiques, etc.
After decoding the characteristics of your moving furniture, our team of furniture movers Perth creates a road map that explains and addresses each member's job to do.
After the assigning of the work, our specialist workers of Movers Who Cares are ready to undertake the task up ahead.
The third step is to start the actual work. The job of each team member is to regulate the flow of work under the guard of total caution.
And with the help of proper tools and techniques, they will take your furniture out of your current location. The tools we use have a wide range of utility. All the tools we use have a multipurpose range so that our team members can work simultaneously without reducing the pace of the task.
The range starts from (Hoisting straps, two-four wheel dollies, multi-wheel crates, and bins, ramps, pallet jack, etc.)
Now, with all the men on the job and all the tools on the task,
The team of furniture removalists in Perth is ready to take your items outside.
Packaging And Storage- Furniture Removalists in Perth
Packaging of your item should be marked with the best cardboard boxes and plastic wrap. And stored in our fully equipped warehouse under 24×7 surveillance. Basically, you don't need to worry about your items. We take care of them like our own.
Transportation- Furniture Removalists in Perth
Our on the road service shares the same amount of quality as our removing services. Each of our trucks and vans is ready to serve you. The drivers we have are experienced and know the road better than anybody else. Through regular communication, they are attached to you through your moving journey.
Or you can easily track their location through your phone or any means of connectivity as you like.
After the Arrival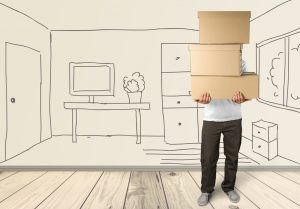 Arriving at your new destination our squad safely takes all your furniture items to their place where they belong.
Create the final checklist
Check the total number of items shifted.
Check no item is damaged.
Proper Disposal of all the remaining scrap.
Checking the items well being, our team creates a final on-time report about the overall process and takes your feedback. After delivering your items timely we bid you a farewell.
The Cost Determination
This has always been a red hot topic. The cost of the service has always been a part of anybody's concern. But you don't need to worry about that. We assure the best quality service at a minimum price only for you.
Not Satisfied?
Then please, step forward and have our furniture moving experience. And we believe that you will leave the place with the best service experience of your life.
Want to know more about our services?

Then call us on 1800-849-008 Or You can mail us on info@bestmoversperth.com.au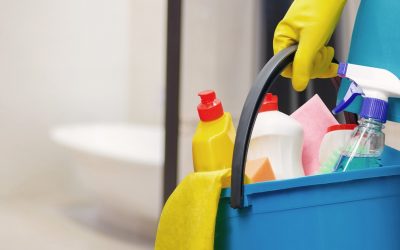 Deep cleaning can be a time consuming and hectic procedure. Some homeowners and renters see hiring a professional cleaner as a needless expense. With the best intentions, they think, "I can manage my own". But life tends to get in the way of regular cleaning. The...
read more