Of course, it is. You are not planning to move out with your house in a rush on your own. Do you? Your home is not some random area, but a beautiful place where you have so many memories. Moving has to be a fun and loving day if one doesn't make his own hands dirty. Moving a house is that kind of a job where you can't do anything rather than being busy all the time in making several arrangements that can adjust your relocation stress. One cannot argue with the fact that moving can be stressful without getting some help from professional house movers Perth.
Making everything feasible is the job of professional movers. They make everything right for you. And our team of professional house movers Perth powered by Movers Who Cares will help you to relocate your house in the best possible way without counting anything out.
The thing is we don't just carry your stuff and put it in your new location. We take your household items with all care and make you believe that you haven't left anything behind. You know this is the perks of having professionals in your corner. Without graphing their attention they fulfill your relocation needs.
Our moving firm follows and encompasses each and every guideline or terms defined by necessary regulatory bodies for removalists companies in Australia. This body helps in shielding the customer, protect from fraudulent moving companies, comfort border regulations and build desired outcomes for people opting for moving service.
What is that our house movers Perth team is good at?

All the members of our team are well experienced. And know exactly how to move your home from one place to another. With the right types of equipment and technique, our house removalists Perth team make this whole process effortless. Our service management is quite strong and chooses the best from the rest for the service.
Adaptability
Being in the line of the frontrunner for the best removalists in Perth. For this, our firm has great adaptability to the situation with which they downsize the time taken in the operation.
The right tool's job
Having duct tape for every fix is not going to save you time and money. Having the right tool for the job at the right time will save your dollars and the time you have. Prepared professionals have those tools with them. Which can be used for multiple reasons on multiple occasions to save your goods during transit and safely carry them through the stairways and edgy corners.
They do dissembling
Not all the shapes and sizes are a well fit treat for the back of the loading van. It's about the furniture. Most of the furniture items can easily be placed at the back of the truck and some are not. The experts from our firm will resolve this problem by simply disassembling all those types to make more space available and put fewer effort.
Moving and Packing Experience
People always ask the same question: why do we need some extra hands from the outside in exchange for money, when we do have our own army to take care of the things? Yes, you are absolutely right you do have more people to assist you in lifting heavy items. But, do they have enough experience? I guess they have not. Experience matters when the job is big and sensitive. Our house movers have enough experience to move your items without any mistake. We have been providing many removalists services to the customer depending upon their demands and our forte-
Here are a few services that we offer-
Now let's talk about the process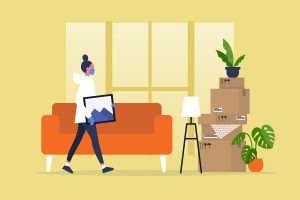 The structure of our process is quite simple to understand. There is no need for rocket science to understand the stages involved in it.
From the movement of your most luxurious items to the general household items, we move them all one after the other.
At the very first stage, our team of house movers Perth will take a measurement test of your place as well as the new location. For the sake of making the movement smooth.
Then, hose all the items out from your house safely starting from the small objects like pots and pans, tools, knives, computer and desk chair, mattress, routers to the big ones like sofa set, piano, pool table, T.V, washing machine etc.
From the first thing to the last, we move everything out of your house one by one.
Packaging and Storage functionality of our team of house movers Perth
We don't believe in simple packaging that costs you any item later, especially in the movement part. With the high quality of card boxes and Polly wrap, we ensure the safest movability of your items to the destination place.
After packaging your items, our team of house removals Perth will store them in our well-constructed warehouse.
Then our warehouse squad keeps an eye on your house objects till the next order from our team of house movers.
Transportation
The next day our team will shift all the items on the back of the chosen convey. The transportation team then informs you about the path they take for the shifting and add necessary add-ups.
The Arrival at the new location
At the new location our team of local and interstate house removals in Perth will take your items out of the vans and shift it inside the new house. Plugin with the exact expectations of our customers, we construct their atmosphere with the current household setting. Again, you feel like you haven't moved a bit and everything seems so usual. And leave your place with your feedback mark and wish you the best for your new house.
Cost settings
The cost of our service is not a costly affair for our customers. Our moving company, Movers Who Cares, will surely ensure that. And with the security of a healthy deal with your pocket, our house removalists Perth team will provide you with the best house moving service.
Conclusion
The end is for the blog but not for our dedication towards our work and for the satisfaction of our customers. We will drive your experience in a way that you will be glad to have it.
For more information- You can call us on 1800-849-008

Or you can mail us on info@bestmoversperth.com.au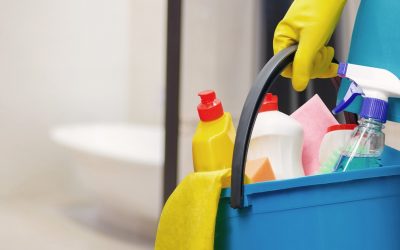 Deep cleaning can be a time consuming and hectic procedure. Some homeowners and renters see hiring a professional cleaner as a needless expense. With the best intentions, they think, "I can manage my own". But life tends to get in the way of regular cleaning. The...
read more