Choosing the right house movers in Perth for your house removal is not as easy as it seems. Moving house requires a whole lot of planning and effort. Thinking that you have a large amount of time to plan, pack, and move your stuff is not necessarily the right assumption. The process could be thorough, exhaustive, and arduous. It is necessary that you move with the right house movers in Perth.
Moving a house can be right from the start. If one can plan it weeks before the moving day. Our job is to make our customers feel easy and relax. Make their moving experience better rather than bitter. Because there is a lot of work to attend to after you move to your new location. So, that is why it is a better choice to leave your relocation stress to us and invest your time in something which is going to be the next phase of your new location.
Movers Who Cares follows and encompasses each and every guideline or terms defined by necessary regulatory bodies for removalists in Australia. These bodies help shield the customer, protect from fraudulent moving companies, comfort border regulations and build desired outcomes for people opting for moving service.
Why should one choose removals services for their small or large moves?
There are a number of reasons and factors that can not be overlooked while deciding whether you should move with a professional moving company or not? These are the vicinity of your new house, the complexity of the move, and time constraints.
Now the question arises why you should choose professional furniture removalists in Perth? There are a number of compelling reasons to go for it.
"You will not have to move a finger":
If you are moving your full house or single items, say piano, with the best house or Piano movers in Perth all you need to do is sit back and see the things getting done by them on your orders. You don't have to lift your heavy furniture downstairs or call your neighbours for that.
Ease up your moving day with our house movers in Perth:
When you move with professional house movers in Perth, you are hiring a bunch of trained individuals who possess those skill sets and experience of many years in moving almost all types of architectures. They are trained in Packing, holding, and carrying your stuff to the local, interstate, or across the country.
You can customize your service of furniture removalists in Perth according to your requirements without thinking about how it will be matched.
"Instant or planned removals, they are up for it":
When you choose to move with Furniture Removalists in Perth, you are choosing proficiency and experience. Whether it's an instant removal or planned, full house or single item say piano the house or Piano movers in Perth are never short on time.
Hiring a legitimate moving company saves your time, energy, and makes your moving day less hassled and more relaxed. They will help you promptly with your moving needs and simultaneously assist you with the planning and checklist for weeks before your moving day.
Why Mover Who Cares, House Movers in Perth are different from other Furniture removalists in Perth?
"They Win on Service and Prices ":
Movers who Cares, are the best furniture Removalists in Perth. They not only win on their remarkable furniture removalists services but on their cheap moving costs. The overall service experience from our customers states that their service experience was great.
"Vast Coverage":
They provide high grade moving services with an exceptional range of services like we are the best furniture removalists as well as antique movers, like antique paintings, art sculpture, piano movers in Perth, etc. covering the vast moving day requirements like packing, moving, and transporting your valuables.
Other than that they also provide the best moving solutions with no hidden costs. You can always count on their vast scope of services.
Their house and Piano movers in Perth are reliable, eradicate all your moving day issues and simply provide you with the best moving services out there.
"A successful Track Record":
Movers Who Cares, House Movers in Perth have been serving their removalists services for almost a decade, their top-notch furniture removalists services in Perth have a set calibre, be it quality assurance or prices.
You can easily discern an idea of Mover who Cares by reading the reviews online, or by word of mouth.
"Responsiveness":
Fast prompt service at your doorstep is what customers demand the most. Fast responsiveness and quick action are some of the key attributes of our service structure. We never make our customers wait no matter how much our workstations are busy. And this type of attitude defines our success over the years.
"Transportation Cost or Hidden Cost?":
If you are going to pick an expert removal firm like our team of house removal in Perth, you won't get awful shocks in the name of hidden expenses, for example, call out and travel charges. Indeed, a few firms will charge you for the transportation services to and from your home. With our expert house movers in Perth, there are no hidden expenses, and you won't need to stress over paying several dollars for simply having a group of movers appear at your entryway. With straightforward cost insights, you can more readily design your financial plan and keep up more beneficial funds.
Conclusion: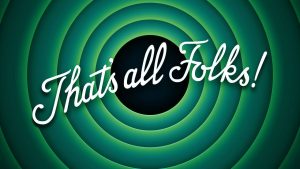 No matter how much you read from this or any other blog to get more insights for removalists firms. In the end, it all depends on your decision. Any moving firm will do your job and charge exceptionally well for that. But do they satisfy your moving needs? There is no guarantee of that. But with our firm, we will ensure you with the high-quality service in the price range easily handle by your pocket.
Movers Who Cares are the best house movers in Perth. They are keeping the fair rates, transparency, customized services, retaining the conditions of the valuables, etc. to keep the moving experience of the customer, smooth and hassle-free.
If you want more Information about our services

Then call us on 1800-849-008, Or you can mail us info@bestmoversperth.com.au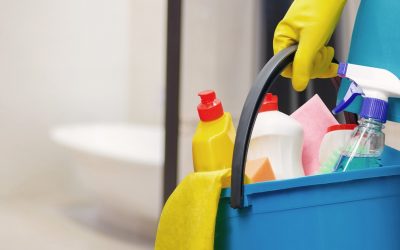 Deep cleaning can be a time consuming and hectic procedure. Some homeowners and renters see hiring a professional cleaner as a needless expense. With the best intentions, they think, "I can manage my own". But life tends to get in the way of regular cleaning. The...
read more