Moving a piano by yourself without getting damage to your piano, is a difficult task. However, when it's essential to move a piano, it's always necessary to work with professionals who understand the nuances involved. Some people understand how difficult it is to move a piano, and some still know how to complete a move without damaging a valuable musical instrument. Movers who Cares provides the best piano removalists in Perth to make your piano move easy with us.
Your piano is a valuable instrument in your home, used for both its beautiful playing abilities and its attraction as a centrepiece. When moving, the rest of your items can be carefully packaged and transported on your own or with the help of a moving company, but your piano needs the care of an expert. For that purpose, we provide the professional piano removalists in Perth who take care of your piano while moving.
Why hiring professional piano removalists in Perth can save your day?
Here are some reasons why you should hire professional piano removalists in Perth when transporting and storing your piano. With the right expert caring for your large, fragile instrument, you have peace of mind knowing your valuable belonging is in careful hands.

Your piano is heavy
Your piano seems delicate and intricate in its design. But with thousands of moving parts and durable materials put into its construction. Your piano can easily weigh 400 pounds or even more. If you have a grand piano, it can even weigh 1,000 pounds or even more.
Moving that amount of weight on your own is too difficult. You need special floor pads, pulleys, ropes, and other tools to move your piano from one room to the next, out the door, and to a moving van for safe transport.
Rather than trying this task yourself and risk injuring yourself or your valuable piano, hire our professional piano removalists in Perth that specializes in the instrument to move it for you.

Your piano may need dismantling
Your instrument may require to be dismantled to transport it to its new place safely. Mainly, if your current or new place has several floors. Or the piano has to go through various doorways and halls.
Our professional piano removalists in Perth will be able to take apart your piano. By preserving its strings, foot pedals, and other essential components of the instrument. Our piano removalists in Perth will come to your home, examine your piano and the route it will take out of your home (and into its new place). Before deciding if dismantling is the best choice for transport.

Your piano can cause damage
Not only can your piano be damaged during the shifting process if you try to move it on your own. But also the heavy instrument can cause its own destruction as well. You may scratch your walls, bend your door frames and dent your stairwells. In the process of relocating a several-hundred pound piano on your own with little experience.
Preserve your current and future house by hiring Movers who Cares piano mover to move your instrument for you. Our piano removalists in Perth will cover your piano in special blankets. They use soft pads and other supplies to move your piano's direction. With these precautions, our piano mover will make sure your instrument and the rest of your home remains unscratched during the move.

Your piano needs special storage
A piano will become out of tune if it's not stored properly during transportation. Or while it awaits arrival to its new place. Your piano will require to be fully covered and placed in a temperature-controlled space to safe its inner workings.
Our piano removalists in Perth will be able to relocate your instrument successfully. And store it for you at the same time. Taking the time to hire an expert for your piano's move saves your money by preventing you from having to pay for relocation-related repairs or tuning once you are in your new house.

What do our piano removalists Perth needs to move your piano?
Followings things are required by the professional piano removalists in Perth to move your piano:

Piano Dollies

These are special kind of dollies with four wheels, extra bearings to make turning easier. They also have rubber wheels to avoid damaging floors.

Strapping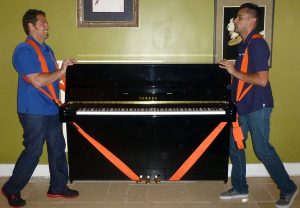 Our piano movers will require strong strapping to keep the piano on the dolly or piano board. Look for locking straps with the wheel attached so they can easily tighten and secure the strapping. Another strap to consider getting is a "hump strap." It helps with lifting large or bulky things by extending the use of their arms. This is mainly useful for going upstairs. Our piano movers wrap it around their wrists then through the wheels on the bottom of the piano and then lift gently.

Piano Board
Piano board is a large piece of plywood that has been covering in padding. To relocate a piano using a piano board, our piano movers strap the body of the instrument to it. Then, our piano removalists Perth put the board on a piano dolly and the body is moved.
Movers pads or Blankets

These blankets will secure the finish of your piano during the move. These pads also secure the piano from the straps, tape, and any accidental bumps during transport.

Shoulder harness or belt
This strap system allows our movers to properly use their legs and shoulders to relocate large things. It will not increase the amount of weight you can carry but will help to prevent injuries from improper lifting.
In conclusion, your piano is one of the most treasured and delicate instruments in your home. As a result of this, don't trust its transportation and storage by inexperience people. You can consider the help of professional piano movers and have a rest of mind knowing that it is handled by experts. Also, experts people must be more knowledgeable about pianos because these beautiful musical instruments need proper handling and extra care. So, our furniture removalists provide their best piano removalists in Perth to help you in your move.
Want to Know more then call us on 1800-849-008,
Or you can mail us on info@bestmoversperth.com.au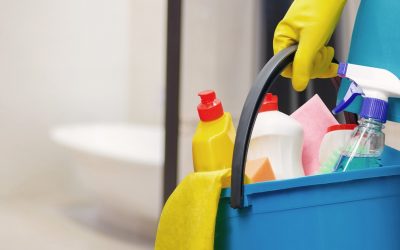 Deep cleaning can be a time consuming and hectic procedure. Some homeowners and renters see hiring a professional cleaner as a needless expense. With the best intentions, they think, "I can manage my own". But life tends to get in the way of regular cleaning. The...