Finding good removalists in Perth is a hard job. Like any other major service, moving service has many dimensions. Experience of the team, previous reviews from the customers, market review and all. Before choosing a removalist it is essential to make all these points clear. There are lots of professional removalists in Perth, due to which it's not easy to choose the best but how do you know you're getting the best deal? And how do you decide which removalists are best for you in Perth, Australia? It's hard to find which moving company which can satisfy your moving needs and give a better relocation solution.
Everyone wants a safe, cheap and stress-free moving but it's not easy without someone who is an expert in removal or relocation services. We know who is an expert in this, yes, of course, our firm Movers Who Cares are specialists in different kinds of relocation services like furniture removalists in Perth, interstate removalists in Perth, piano removalists in Perth, house movers in Perth, pool table removal and other professionals.
Here are some tips that could help you choose the professional removalists in Perth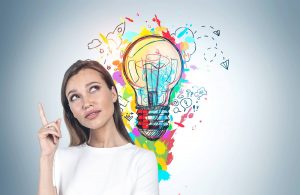 Go through reviews (The current ones) of previous customers to know about the company's current performance.
List down the sites that help you to compare better between the companies.
Go for that extra information that is mentioned below the short description of the site. Ex- number of stars, any extra image and more.
Here are some basic and easy steps that can help you to choose the right and affordable removalist. Before confirming any relocation you should ask some general questions listed below from the removalists company.
In case of any damage during removal (Choosing the finest Removalists in Perth)
Before starting your move you should clear some basic points which can help you in the condition of any damage or loss. Because it is kind of necessary to address these issues prior to the moving day so that you have full assurance for your goods and expensive belongings.
Are they offering any repair guarantee or any moving insurance?
Is there a proper packing and unpacking setup?
Do they have past experience in such kind of removal?
Do they have a well-experienced truck or van driver who is well aware of the city/place of relocation?
How will they protect your fragile or expensive items when you move from Perth?
These are some questions you should be clear about before you hire a budget removalists in Perth or any other place for secure and hassle-free moving.
Here are some of the questions that you can ask to your removalists in Perth
It's very common to all of us, we want the best at an affordable price but sometimes we are attracted to the cheapest price without knowing about hidden terms. So we should be well aware of this and ask removalists about this.
Are the moving company employees or do they hire removal contractors in Perth?
How can I pay? Cash, card or some other method?
What is the price of removalists in Perth service?
What are the payment terms of the Removalist company?
Have they covered all the costs you can expect?
Are there any hidden charges?
Make sure you know about the deal that you're going to be charged for, whether it is by the hour or if it is a set fee. For local transferring, the most inexpensive way to go is an hourly rate calculated in small time increments.
Make sure there are no hidden costs for things like blankets or stairs, if the organization is charging a high price for these then they definitely are not the type of organization you want to move with. Check their packages multiple times and ask them everything about it. Don't hold yourself under the impression that they charge only what is mentioned clearly on the corner of a sheet.
Another vital question for removalists in Perth is that they charge an hourly fee. What increments do they fee in? If the fee in an hour or half-of-hour increments you may probably be charged for massive quantities of time. You do not use it for going a few minutes into their next block. After clearing all the above questions you can choose the best removalists in your budget.
Questions related to the pricing policies that you can ask to the professional furniture removalists in Perth, before hiring one!
Even some of the largest moving companies have inexperienced labour and untrained movers, which puts your goods at risk of damage and also the chance of theft of your property.
You should check every single detail whether the movers you are getting are well-trained. Also, check that you're not being referred to a subcontractor. Subcontractors are notorious for passing the buck on damage and not having well-trained employees.
To avoid all these irritating and stressful problems, you should ask some questions and sort out all these issues before hiring a removalist in Perth or the entire of Australia.
Do they have a trained and expert removalists team for such relocations?
What items House Movers in Perth do not transport?
Do they hire subcontractors for a move?
How much notice do you need to make your booking confirmation?
Conclusion- (Choose the best Removalists In Perth)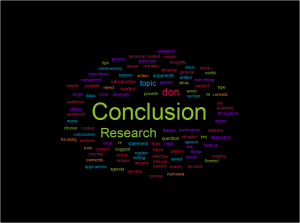 There is not a single permanent trick that works well every time to help you in choosing the finest removalists in Perth. All these questions are common and qualified enough to test a moving company's depth in understanding their customers and how well they all prepared to address their problems.
Movers Who Cares have all the answers to your questions related to moving issues. The service scope from our side covers all the areas primarily targets the Office and house removalists service.
You can get more in-depth Information about our services and packages by just dialing our number 1800-849-008

Or you can write us a mail at our email id and that is info@bestmoversperth.com.au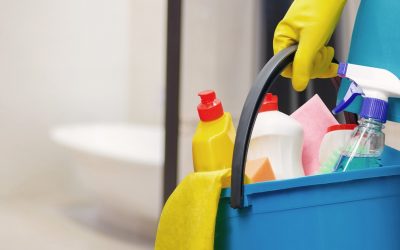 Deep cleaning can be a time consuming and hectic procedure. Some homeowners and renters see hiring a professional cleaner as a needless expense. With the best intentions, they think, "I can manage my own". But life tends to get in the way of regular cleaning. The...
read more