If you have an upcoming office relocation, keep in mind that relocating office furniture is not a task for your employees. Even if a person knows how to securely lift and move bulky objects, attempting to move your office furniture could result in strained muscle or back pain. Professional movers have the training and equipment required to safely move heavy office furniture without injuring themselves or others. And without damaging the furniture, offices and entryways. Movers who Cares provides the best moving office furniture service in Perth, Australia at an affordable rate.
In addition to eliminating the risk of an injury to one of your employees, hiring a professional to relocate your office furniture helps protect your investment. It makes sure that your furniture will look as well as function in the new location as it does in your current one. Office movers employ highly-trained technicians or professional who can disassemble and reassemble modular furniture systems to manufacturer recommendations.
The professional furniture movers also know the importance of careful planning in an office move. For instance, reconfiguration of cubicles and office furniture systems will likely be needed, depending on the space and layout of your current and new office.
Tips for moving office furniture during a business relocation
Make safety the topmost priority and avoid the risk of added costs and lost production by hiring professional office furniture movers. Even when hiring our professional's team for moving, you and your employees will still have to do many preparations for and after the move. The following tips will help with that:
Create an office inventory for moving office furniture
Taking an office inventory is an essential first step. Whether you want to sell, donate or keep the office furniture and equipment. In this way, you can be clear about what items or stuff the company has in its possession. Document the condition of the piece and record its dimensions is a helpful way to decide how much each piece might be worth and ensure it finds a good home.
Sell your unwanted office furniture
If your office furniture and other assets are in salable condition, you can sell them to help recover some of the year's lost earnings. Once you have photos of and information about each item or belongings, you can share these details with prospective buyers.
Who could these prospective buyers be? Well, one place to start is with your office employees. Employees might be interested in upgrading their home with an ergonomic chair or sit-stand desk at a steep discount. Just ensure to create an equitable sales process so all staff have a fair shot. And set the prices low with the understanding that your employees are doing the company a favour by taking this unwanted furniture off your hands.
After that, you might contact a local furniture reseller to find out that if they'd be willing to take everything off your hands at a reasonable price. As a last resort, try listing your items or furniture online through a marketplace sales platform.
Donate the old furniture to a local business or charity
An office furniture donation could be a big help to community organisations. As they don't have enough resources to furnish their workspaces with brand new or high-quality items.
Seek out local businesses that could use the furniture and equipment that your company no longer requires. Or, find a charitable organisation that accepts those types of large donations. For example, you might partner with a non-profit organisation that resells furniture and uses the money from each sale to fund social welfare programs. Find out the organisation's procedure for removing the items or accepting them at a dropoff centre.
Organize how and when the items or stuff can be taken off the premises
When selling or donating your old office furniture, set up a clear logistical plan with the new owner. Since heavy desks and conference room chairs can be hard to move, and access to your office may be limited. Be clear about how and when the furniture pieces should be transported off the premises.
For instance, you might ask employees to pick up any furniture items or equipment they've purchased. But, if the building is secured after-hours, ensure they have keys to enter and lock up the office. If there's someone else picking up your office gear, you'll likely require to have an employee or building manager onsite to let them in and out of the space.
Keep in mind that lifting and moving bulky pieces of furniture and technology can pose serious risks. If the persons who will be doing this are not insured professionals, it would be intelligent to have them sign a waiver releasing your company from any liability. Or, as a possibility of the sale, you might need that any items must be moved from the office by Movers who Cares professional team.
Dispose of old office furniture responsibly
If you're left with unwanted office furniture that isn't in a condition to sell or donate, you may require to dispose of those items — but do so responsibly. If you leave the whole office worth of desks and chairs out on the street without informing your local waste collection authorities, you could be charged a fine or penalty.
Alternatively, call ahead to organize a bulk waste pick-up. Or, contact a local tip or scrap yard to find out how you can securely dispose of these types of items. Keep in mind that large pieces of technological equipment will require to be disposed of in a non-hazardous way, and a bulk pickup service may cost your company.
Gather materials, supplies and equipment for moving office furniture
With a plan in place and helpers lined up, it is time to pick up materials, supplies, or equipment required to pack up your office furniture.
We suggest that you buy new materials or reuse very gently-used supplies, such as the original boxes of electronics that came in if you happened to keep them on hand. Do not use anything that shows signs of wear; for example, if most of the bubbles are popped, if the box has rips, tears, dents, or looks visibly worn, or if the packing paper has already been crushed and ripped. Think of these packing supplies as an investment in the safety of your furniture—they will offer the best protection and will save you from the headaches of scratches, chips, and other damages.
To properly and safely disassemble and pack your office furniture, you will need:
Tools
Screwdrivers
Pliers
Hammer
Scissors
Box cutter
Bubble wrap
Packing tape
Corrugated cardboard sheets
Cardboard boxes for disassembled and smaller items
Ink-free packing paper (do not use newspaper)
Plastic stretch wrap
Moving blankets
Sealable plastic bags
Foam sheets
Zip ties
Corner protectors
Sofa covers
Permanent markers
Disassemble furniture properly
Use our professional team's organizational skills to ensure that you don't lose screws, bolts, or other important pieces of your office furniture. Put them all in a plastic bag and use painter's tape to secure them to the furniture with whom they belong. This will substantially decrease the headache of putting the furniture back together after your relocation. Since there is nothing dreadful than trying to get back to work at a desk that's a few screws short.
Label Everything
The more specific you can get with your labelling process, the better. For instance, by labelling a file Desk as "Desk 1", you can then mark the boxes of its contents accordingly — making it easier to know which boxes go in while filing cabinets or desks. Similarly, label those large pieces of office furniture clearly so the movers know where they require to be placed. That will help avoid the need to move furniture later down the line, once it's all assembled and set.
Conclusion
If you are relocating your office, whether it's a long way away or just around the corner, there are lots of different things that you require to think about. Between safe paperwork distribution, the relocation of many modular, bulky office furniture, and figuring out how to relocate all of your electronics items safely. It wouldn't be odd if you were feeling frustrated, stressful or even scared of moving.
Moving with professionals have furniture protection, dollies, moving tools & equipment. And people who have trained for years to relocate electronics and more without any damage to the system. Besides, many of these moving companies have moving insurance, which could help resolve any problem that might come up during your move. Especially with cross country movers, it is a good idea to ensure that you're in good hands. Therefore, Movers who Cares in Perth provides the best moving office furniture service at an affordable rate.
Want to Know more then call us on 1800-849-008,

Or you can mail us on info@bestmoversperth.com.au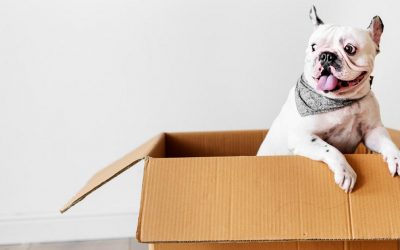 Moving is a tough process, but when you are moving home with a pet, things are expected to get way more confusing and challenging. To complete the task in a hassle-free manner, it requires proper planning, a considerable amount of efforts and a little bit of patience....