10 Tips to move out safely during the Coronavirus Pandemic
Corona virus Cases in Australia has touched the 7000 mark, and this is definitely going to be on the rise, till we get a vaccine. During this pandemic, moving or shifting to a new place is not going to be easy. However, by taking some precautionary measures, our Removalists in Perth can ensure a safe move. Here are 10 Tips to move out safely during COVID-19 by the best Removalists in Perth, that if followed, could prevent the spread of any harmful virus, while preparing for the move, or moving.
Movers Who Cares follows and encompass each and every guideline or terms defined by necessary regulatory bodies for removalists in Australia. These bodies help shield the customer, protect from fraudulent moving companies, comfort border regulations and build desired outcomes for people opting for moving service.
For those who have to make a move, and cannot afford to delay, can follow these 10 steps to move out and move in safely during the corona virus pandemic.
1. Check your Movers' readiness.
If you have booked a moving company or are going to book one, make sure to check what readiness or preparedness they are offering. Are they genuinely taking up the precautionary measures or not?
Simply ask about their arrangements to protect the spread of the virus. Are your moving company in Perth following social distancing norms? Are they using hand gloves, and sanitizer. How long ago were their team members screened for corona virus? Also, make sure that the moving equipment they will use are disinfected.
2. Limit the number of movers
Check if you can limit the number of movers who are going to move you. This is very much advisable while moving. Check if you get features where you can customize the move. Though there are plenty of professional budget removalists Perth who are following the guidelines but, it is your responsibility to first confirm all the arrangements offered by your moving company. Make sure they follow the guidelines of minimum people gathering in a place, at a time.
3. Check their flexibility.
If you have booked your move for a week later or so, check if your Perth house movers are ready to move you even if the pandemic situations get worse. Also check and make sure if they agree on postponing the dates on your demand if you do not feel like moving if the situations get worse. You will be at ease if you find a moving company that will bend as per your schedules.
4. Choose distance quotes
It's far better to choose a moving company that would provide you with virtual or distance quotes, opposing to in-person contacts. It will help you to avoid being in a situation where you will be crowded by people at your home or office.
Many movers are offering virtual quotes, as their safeguard policy during this pandemic. Make sure you choose one from them. Prefer to get the quote on video calling, and on telecommunication.
5. Prefer to clean by yourself
It always feels relieving to get the cleaning task done with the help of professional cleaners but keeping in mind the guidelines and the nature of the virus, it is better to not book a cleaning service, and doing it on your own.
Even if you have a lot of time remaining to clean before moving, it is advisable to frequently clean up the surfaces that are mostly touched. Disinfecting your place is one of the vital steps of getting prepared for moving. Also on the moving day, it is advisable to clean the area on your own while moving out or moving in.
6. Prepare for the moving day
Keeping in mind the rate at which the virus spreads, it's very important to follow certain guidelines to help mitigate the risk of getting infected.
Few unignorable steps you can take are, covering your face with the mask during the moving day, wearing hand gloves, arranging for frequent sanitization for your movers, maintaining social distancing, getting extra face coverings, and gloves for yourself, family members or your movers.
Say no to handshakes, instead greet your movers with a smile.
All these mentioned tips should be followed religiously to prevent any possible infection.
7. Wash your hands frequently
While you are preparing yourself, make sure you are washing your hands frequently. Ask your furniture movers Perth team (removalists in Perth) to wash or sanitize their hands before starting the packaging or handling work. Make sure they are repeatedly sanitizing or washing their handset intervals. Make sure your family members are also following the same.
8. Use Fresh boxes and wrappings
This step should be followed when you are packing your stuff on your own. Most of the time when we pack our belongings we end up reaching our friends, or some retail shops to get their old boxes.
We suggest you not to do that in particular, instead buy new boxes and wrapping sheets. It's been proved that the virus stays for more than 24 hours on cardboard and longest on polypropylene (plastic wrappings).
9. Delay if you are feeling sick
In this article, all we are focusing on is to be protective and preventing the spread of the virus during the move, by leaving no effort undone to follow the guidelines and increasing the room for safe removal. Meanwhile, if at any time you feel sick, discuss with your house movers Perth and delay the moving schedule.
10. Disinfect your new place
After reaching your new place, make sure to disinfect the place before and after settling your stuff down. It is very mandatory to do so. Also, make sure to dispose of the wrappings and boxes as soon as you get them unpacked. Thoroughly clean all the surfaces, tables, chairs, appliances, walls, etc.
Wipe off all the dirt and prefer cleaning with disinfectants. Make sure to sanitize or wash your hands from time to time. Change your clothes and wash them off as soon as you get free from disinfecting your new place.
 And, we are still operating.
For more information grab your phone and call us on- 1800-849-008 or you can mail us- info@bestmoversperth.com.au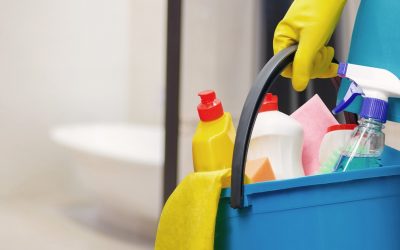 Deep cleaning can be a time consuming and hectic procedure. Some homeowners and renters see hiring a professional cleaner as a needless expense. With the best intentions, they think, "I can manage my own". But life tends to get in the way of regular cleaning. The...
read more